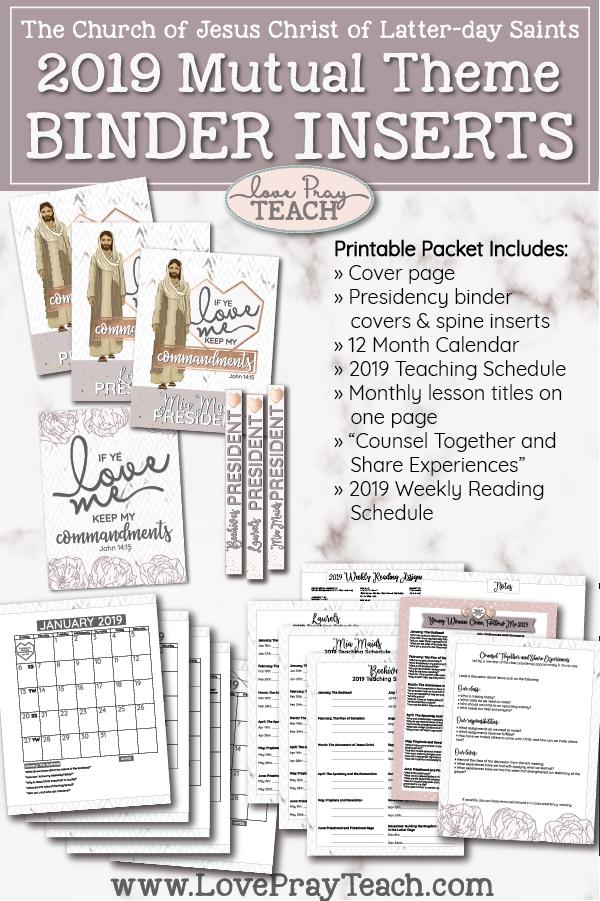 2019 Mutual Theme BINDER INSERTS Printable Packet for Latter-day Saint Young Women
Description
Instant download for non-subscribers

Included in this packet:
Binder Covers and spine inserts for the Young Women Presidency, Laurels Presidency, Mia Maids Presidency, and Beehives Presidency. There is a also a binder cover with just the theme.
12 Month Calendar that includes the monthly theme and lessons
2019 Teaching Schedule Page that has the dates of when the Young Women will meet on Sundays and place to write down who is teaching
2019 Weekly Reading Schedule this page has the New Testament reading schedule that follows what they need to be reading at home and for Sunday School. We have been asked to remind our classes each week what they need to read for the following week!
"Counsel Together and Share Experiences" Page This page contains the section in each of the Young Women lessons.
Monthly Themes and Lessons Page a quick glance page of all of the monthly themes and the lesson titles for each month
Blank Notes Page
NOTE: The Binder Inserts have been updated to reflect the new teaching schedule. The month names have been removed next to the themes and the monthly lessons have been removed from the calendar pages. If you have already purchased this, use the same link that is on your original file - the link has been updated!)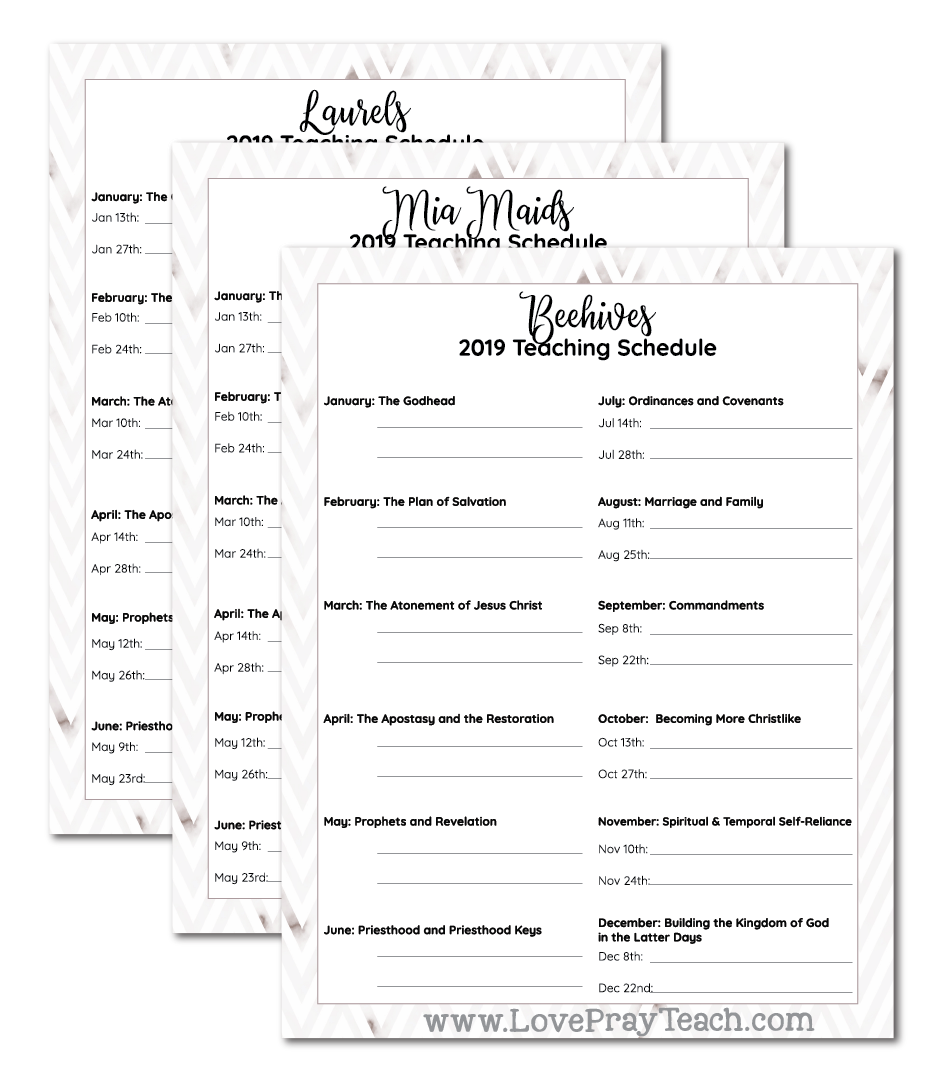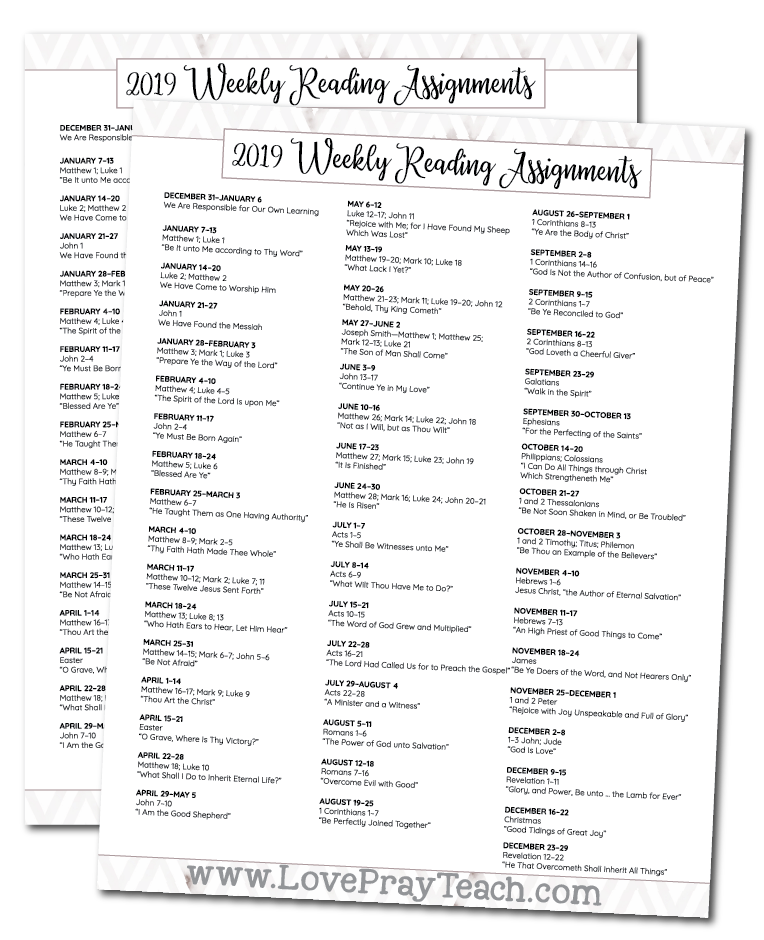 IMPORTANT:
Please add [email protected] to your email contacts. You will receive 2 emails once you have finished your purchase. The first one will be a receipt, the second email will contain your download link. This download contains a PDF file that includes a zip folder link. The zip folder will need to be "unzipped" to access the files.
Please save your PDF download on your computer where you can refer back to it often. The PDF download page contains the link you'll need to access all of the files. Do not download your PDF onto your phone or iPad if you are going to open the files on a computer - there is a 2 time download limit of the PDF and a 24 hour time limit. It will be easier for you if you download the PDF onto your computer. You can download the zip folder that is contained in the PDF download as many times as you need to. (This will make much more sense when you see the download!)
Email i[email protected] if you have any problems getting your downloads.

THIS IS INCLUDED IN THE YOUNG WOMEN SUBSCRIPTION already - no need to purchase if you have a subscription. Save money and become a member! Click here for more info.