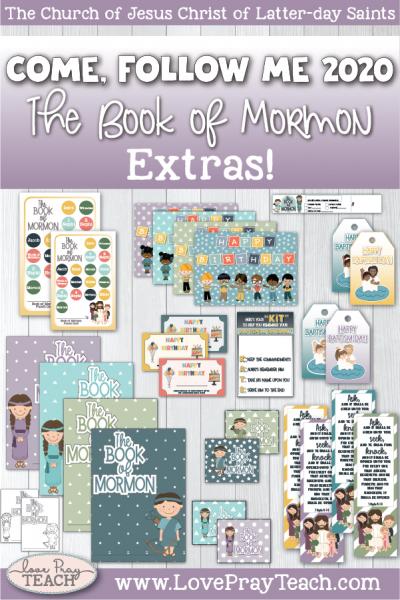 2020 Book of Mormon Come, Follow Me Primary Printable EXTRAS Packet
Description
Come, Follow Me—For Primary: Book of Mormon 2020 Download For EXTRAS Packet! Non -Subscribers
2020 Book of Mormon Come, Follow Me Primary Printable EXTRAS Packet
INCLUDED IN THE PACKET:
Birthday cards in 4 designs
Happy Baptism Day tags with Boy & Girl
Bookmarks in 4 designs
Chapstick labels (Could also be used as magnets!!)
"The Book of Mormon" Personalized book covers with boy & girl in 4 different designs
Happy Birthday! Bishop's Bucks in 3 designs
Baptism Covenant Kit Kat Handout
Assignment Wristbands
Book of Mormon Punch Cards in 2 sizes!